Mortal Kombat has one of the largest rosters of fighting games. From the early days of mostly human-looking characters and palette-shifted ninjas to the Dragon King and creepy bug lady, character design and stories have come a long way. Not only that, even the Kombatants from the first game have evolved personalities and visuals.
There are so many different characters to choose from that it will be difficult to pick the one you like. However, the Mortal Kombat Subreddit decided to give it a try anyway. AstroPug_ decided to narrow down the top 10 Mortal Kombat characters from the community through a survey. One character chosen through comments and upvotes is added to the list daily. Due to the voting format, the order of the list is not important.
RELATED: Mortal Kombat Vs. The DC Universe That Helped Save the Franchise
The first thing you notice about the final list is that 7 out of 10 characters are villains or have been villains in the past. First, the Sub-Zero on the list isn't Kuai Liang, but his evil brother Bi-Han, who took up the mantle before him. Strangely, Bi-Han appears twice on the list, going on to become the Noob Saibot after he is killed.
It's no surprise that Scorpion is on the list. He's pretty much the mascot of the Mortal Kombat universe. However, his latest form as Hasashi Hanzo isn't as well-received as his demonic alter ego. Still, Hiroyuki Sanada's portrayal of the character in the Mortal Kombat movies reminded us why everyone loves him, including Ed Boon. He's on NetherRealm's logo, so it's not really subtle.
Also, 6 out of 10 are made up of Ninjas with their original palette swapped out, and Reptile, Ermac, and Smoke are also on the list. Shang Tsung is probably the meanest person in the entire series. He can always do something and transform, which undoubtedly makes him one of the most interesting characters on the roster. No wonder he's the star of the MK11: Aftermath DLC.
The only good ones to make the list are Raiden, Kitana, and Johnny Cage. None of these are surprising. Kitana not only has a bad personality, but also a bad weapon. If that wasn't enough, she became Outworld's Kahn at the end of MK11.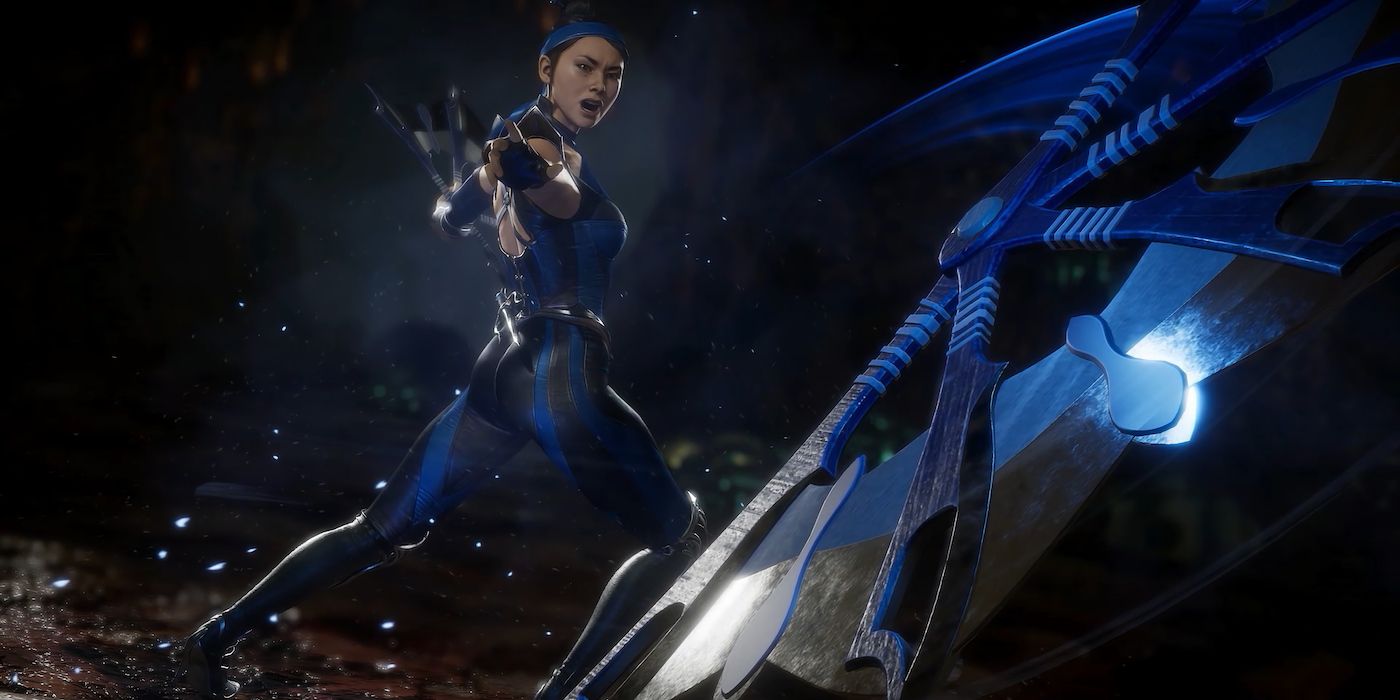 Kitana Mortal Kombat 11 Throwing Fan
Raiden is a very cool god of thunder in his own right, despite failing at one thing multiple times. Also, his bad boy avatar is pretty intimidating, despite getting minimal screen time in recent games.
And finally, there's Johnny Cage, who in my opinion is the heart of the series. MK11 showed that he's no longer an intolerable idiot in his first few games. His interactions with his past self show how much the character has developed.
Next: Injustice: Gods Among Us brings significant changes to fighting games.