quick link
Modifiers and recommended loadout
Destiny 2: Lightfall Three new Lost Sectors have been added to the Legendary Lost Sectors rotation. These Neomuna Lost Sectors are actually miniature raids featuring over 100 enemies and mechanics. Completing these Lost Sectors on Legend and Master difficulties can be difficult for more players, especially newcomers.
RELATED: Destiny 2: The Complete Guide to Hydroponics Delta Masters Lost Zones
Fortunately, the Gold Foil Medal is the easiest of the Numuna Lost Sectors. The huge amount of cover and good visibility make this area a great Lost Area for players looking to do some exotic farming. This guide covers the best loadouts to use for this lost sector, along with effective strategies for clearing each section of Golden Lessons.
Modifiers and recommended loadout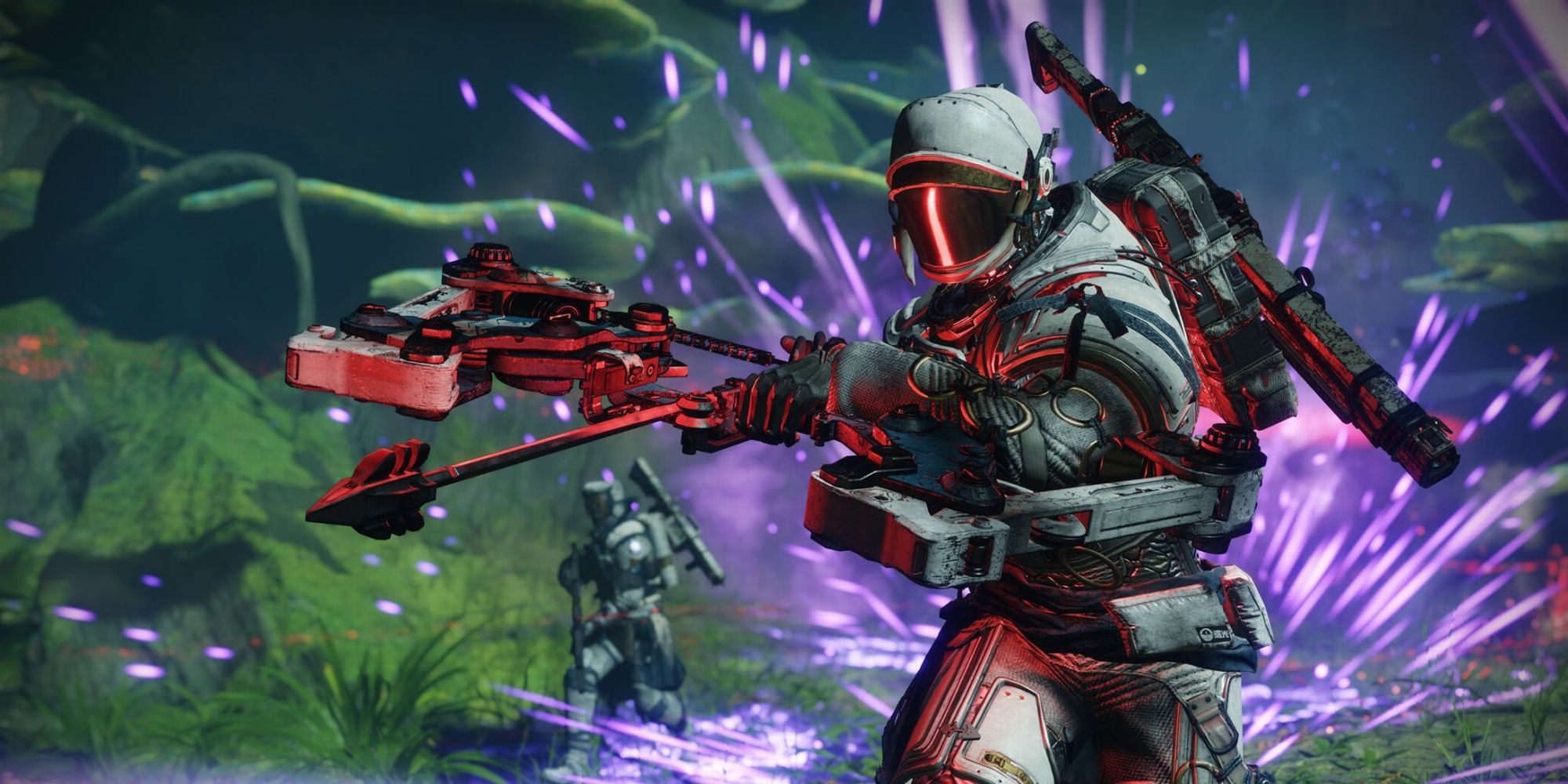 Gilded Precept is the easiest Neomuna Lost Sector, but still a Neomuna Lost Sector. Expect quite a few extras and a handful of champions along the way. Get a nice extra killing build, a 100 resilience spec, and a weapon that's comfortable against barriers and unstoppable champions.
Plated Precept Modifier
Plated Precept Modifier

bibliography

strands and voids

overcharge

knife

Threat

like

shield

sun and void

champion

barriers and unstoppable

friction

Regeneration is greatly reduced. Defeating enemies can create fountains of light.

scorched earth

Enemies throw grenades much more frequently.

Master Difficulty

locked equipment

Equipped loadouts cannot be changed after this activity begins.

additional champions

This mod contains additional champions.

limited resuscitation

Limited fireteam respawns. Killing champions grants extra respawns.
Master difficulty charges -20 Power Delta., which greatly increases the enemy's damage output and survivability. Attrition puts tremendous pressure on a build's survivability, but aggressive players can use Attrition's healing wells to become virtually unkillable. We recommend using Solar or Void for this Lost Sector, covered in the next section.
The Gilded Precept has a ton of cover, but some powerful enemies, especially Colossus enemies that deal electrical damage. Before attempting this, spec on the Arc Damage Resistance mod and get counters for both Barrier and Unstoppable Champions.
recommended loadout
subclass

Hunter

Nightstalker or Gunslinger

Titan

Sunbreaker or Berserker

warlock

Voidworker or Shadebinder
Hunter You must use a Nightstalker or Gunslinger for this Lost Sector. Nightstalker gives you access to Devour, a powerful tool that fully counters loss. He also has access to invisibility and can use Gyrfalcon's Hauberk, Volatile Rounds. Gunslinger makes it easy to get x1 restoration via Firesprite or Healing Grenades. Use Young Ahamkara's Spine or Caliban's Hand to do serious damage.
Titan You can always rely on Sunbreaker for activities like this. Sunspots provide health regeneration and significantly reduce cooldowns. Use a throwing hammer for easy kills at close range. If you don't mind constantly taking loss wells, Berserker is also a good choice. Use the barricade to freeze the target and kill them from safety, then catch the healing wells they drop.
warlock You should use Voidwalker for a golden lesson. Devour is easily accessible for sustained healing and keeps you alive for a moment not empowered by Attrition's healing wells. Shadebinder is also a good choice. Bleak Watcher turrets can trivialize most encounters in this Lost Sector, but you'll need to rely on Attrition's healing wells to survive. Or you can specify Stasis Shards and Whisper of Rime.
weapon

machine gun

Great for killing extras and majors. Void MGs with Volatile Rounds work best.

Leviathan's Breath

Counters unstoppable champions and deals massive damage.

Wish Ender

Counters barrier champions, penetrates phalanx shields, and adds them with one tap.

anti-barrier weapon

Can counter Barrier Champions and pierce Phalanx shields.
machine gun Fantastic for this Lost Sector if you give me specs for a Heavy Ammo drop. They can melt most additions in this lost zone and deal heavy damage to stunned champions. If you have one, Void MGs like the Retrofit Escapade are fantastic when used with Volatile Rounds.
Leviathan's Breath A criminally underrated option for endgame content. Kills champions in two hits, stuns unstoppable champions, and has tons of ammo to spare. Complete Exotic Catalyst to reduce the draw time of follow-up shots.
Wish Ender Always a good choice for solo content like this. Deals heavy damage at range, breaks barrier champion shields, bypasses phalanx shields, and has infinite ammo. By equipping the helmet with the Ammo Finder mod, this weapon can generate tons of heavy ammo.
anti-barrier weapon It is recommended here due to the huge number of Phalanxes. The Anti-Barrier weapon completely penetrates this shield while destroying the Barrier Champion shield as well.
RELATED: Destiny 2: Armor Mods and Armor Charges Explained
Entrance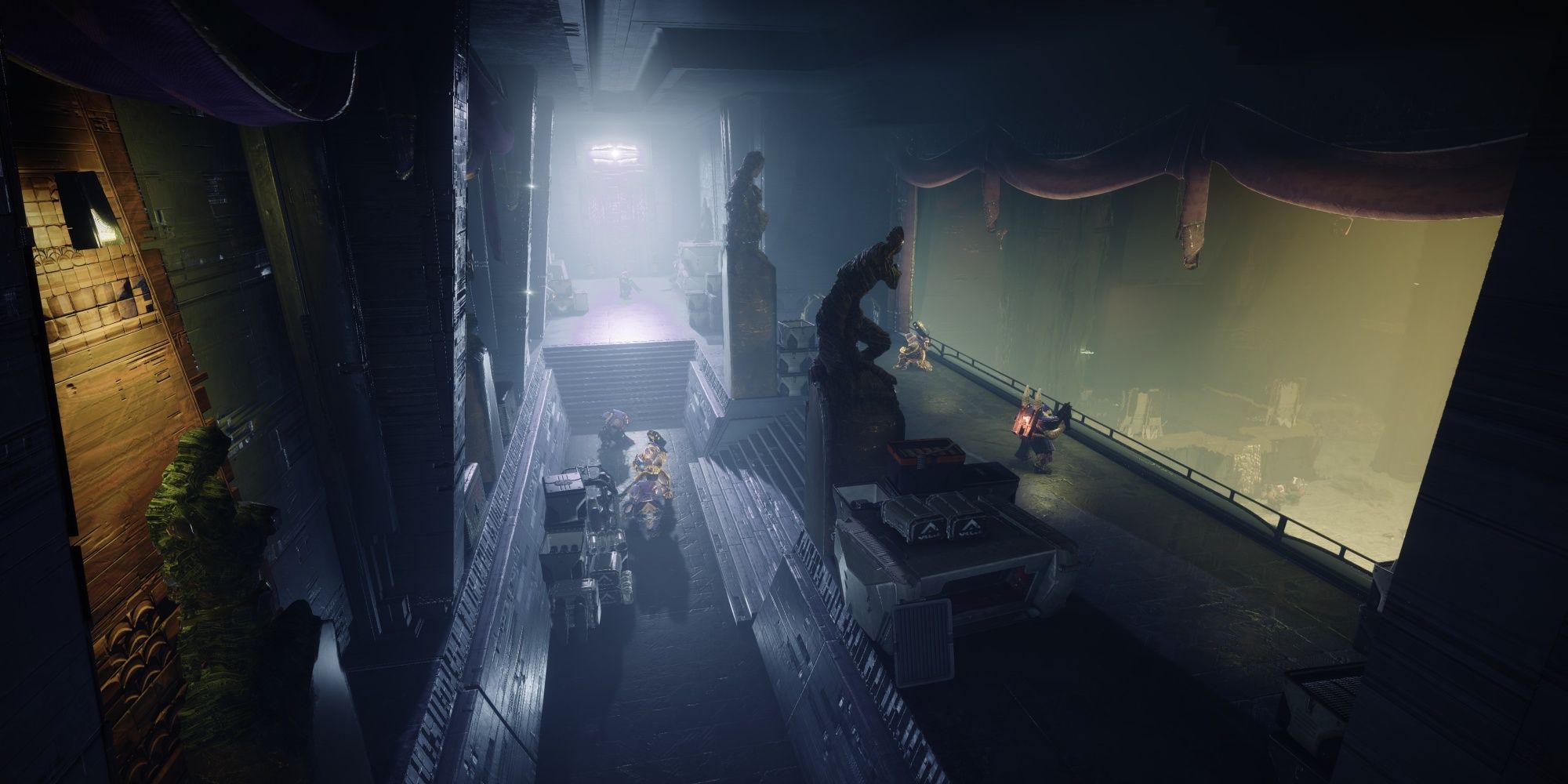 entrance enemy
One unstoppable Incendiol
centurion
Phalanx
Scion
legionary
You start this Lost Sector in a narrow passage guarded by a few Cabal Legionaries and Phalanxes. The notable enemies here are the centurion and Unstoppable Incendiol. These champions usually roam near the back of the room so you can focus on killing extra first. When a champion starts attacking, an unstoppable counter stuns the champion and instantly kills them. When the shore clears, enter the newly opened door at the end of the walkway to the next area.
locked room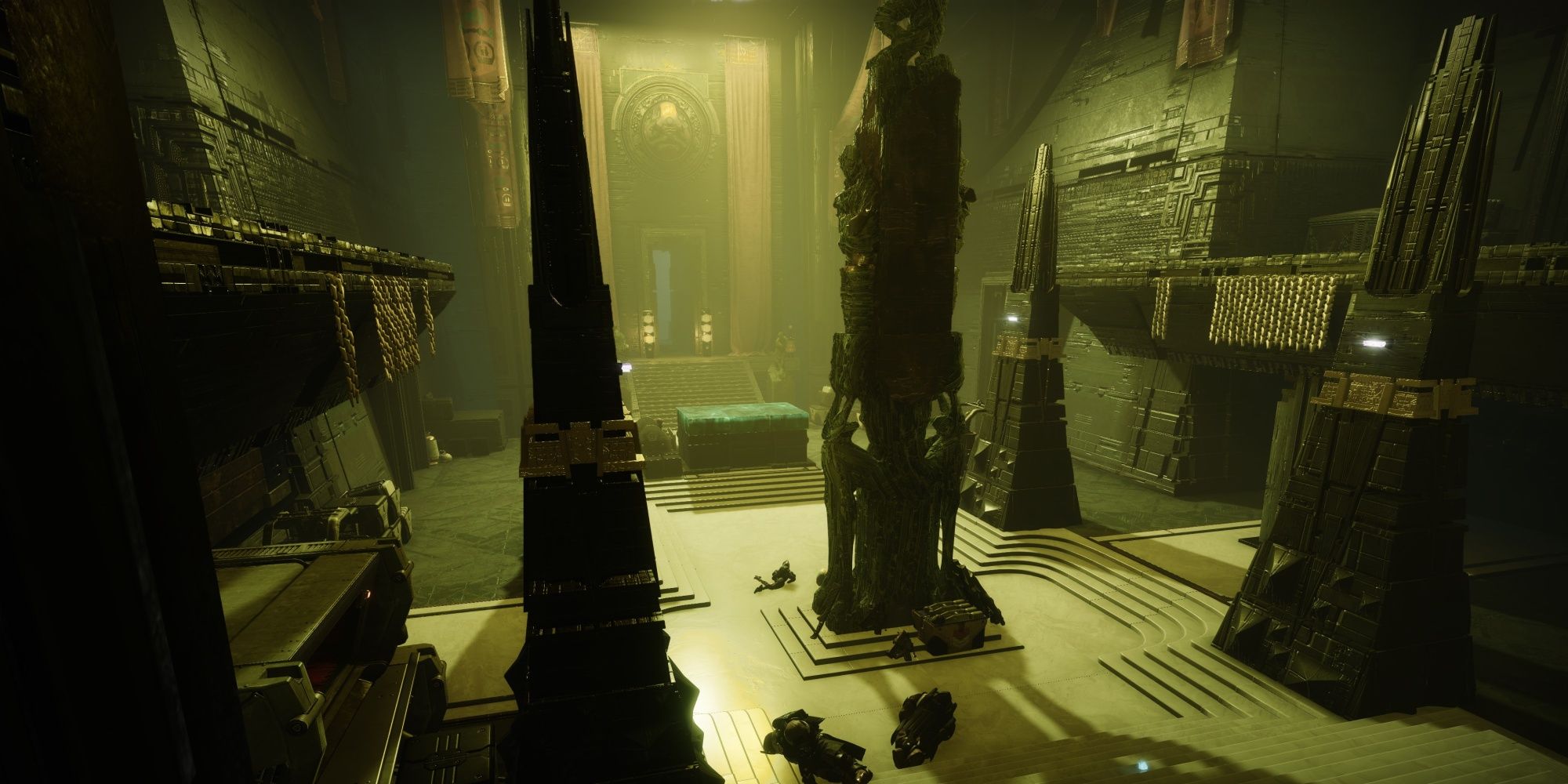 Enemies in the Locked Room
Two Barrier Colossi
gladiator
war beast
Phalanx
Scion
legionary
This next room has dozens of enemies and a couple of champions. Take this part slowly, clinging to the cover near the entrance to avoid the psion shooters. Start by killing the Phalanxes and Legionaries clustered near the center of the room while looking out for the Psion snipers on the elevated platforms to the left and right.
After killing enough enemies, barrier colossus Champions spawn one on each side of the playing field. They tend to switch sides once they start dealing damage, so you should focus on killing extra first. Eliminate all psions that spawn, watch out for melee units, and store heavy ammo for your champions. Once most of the add is dealt with, focus on damaging one of the champions. You're more likely to switch sides and deploy your shields. Get ready and break your shields as the barrier counters change sides. Kill the stunned champion and repeat the process once more.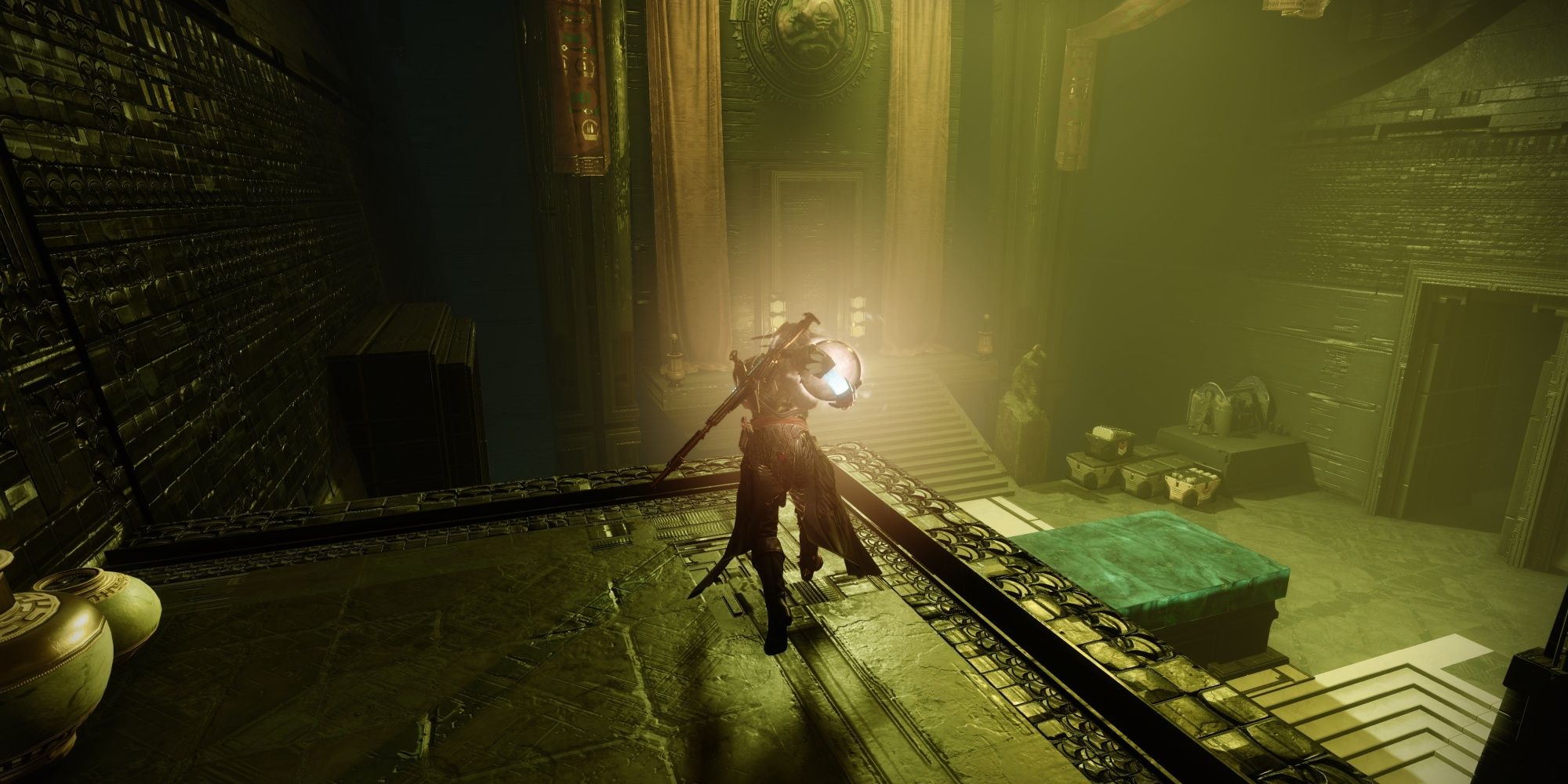 Barrier champions drop an orb when killed. Grab this orb and escort it to the totem at the other end of the room. Dunk the orb into the totem to open the way forward. Load your weapons and prepare your Unstoppable counters.
before the boss fight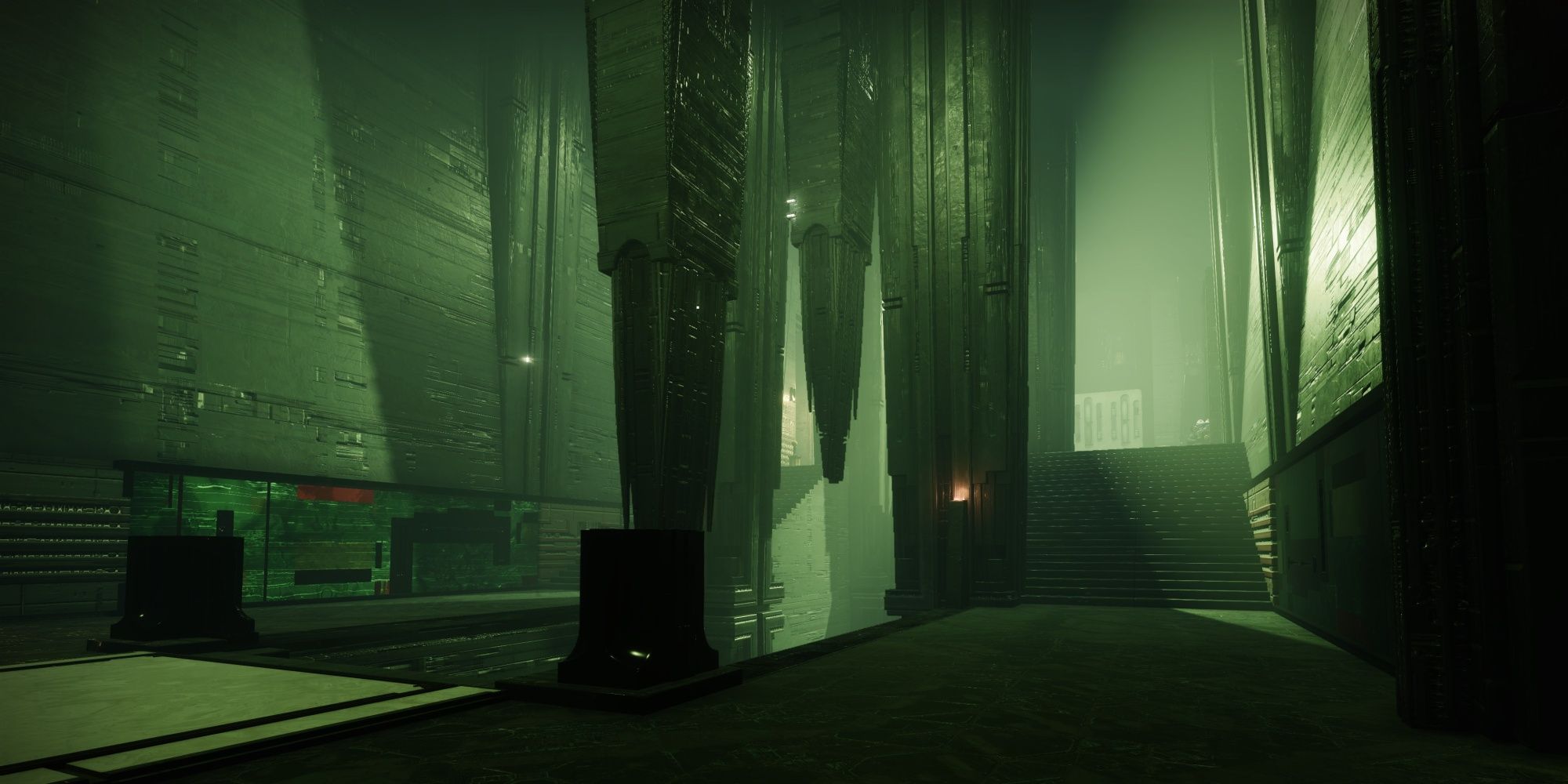 in the next room one unstoppable soy along with a few fodder units. Lure Incendior down the stairs and go to the last room you were in. This is a great place to stun and kill champions. Clear the other additions in the room and proceed to the adjacent hallway. They are two psions barrier colossus The hall is guarded. Kill the psion and stun the champion as quickly as possible while keeping your distance as much as possible. Kill the champions to unlock the boss room.
RELATED: Destiny 2 Lightfall: Breakneck Legendary Campaign Walkthrough
Boss Arena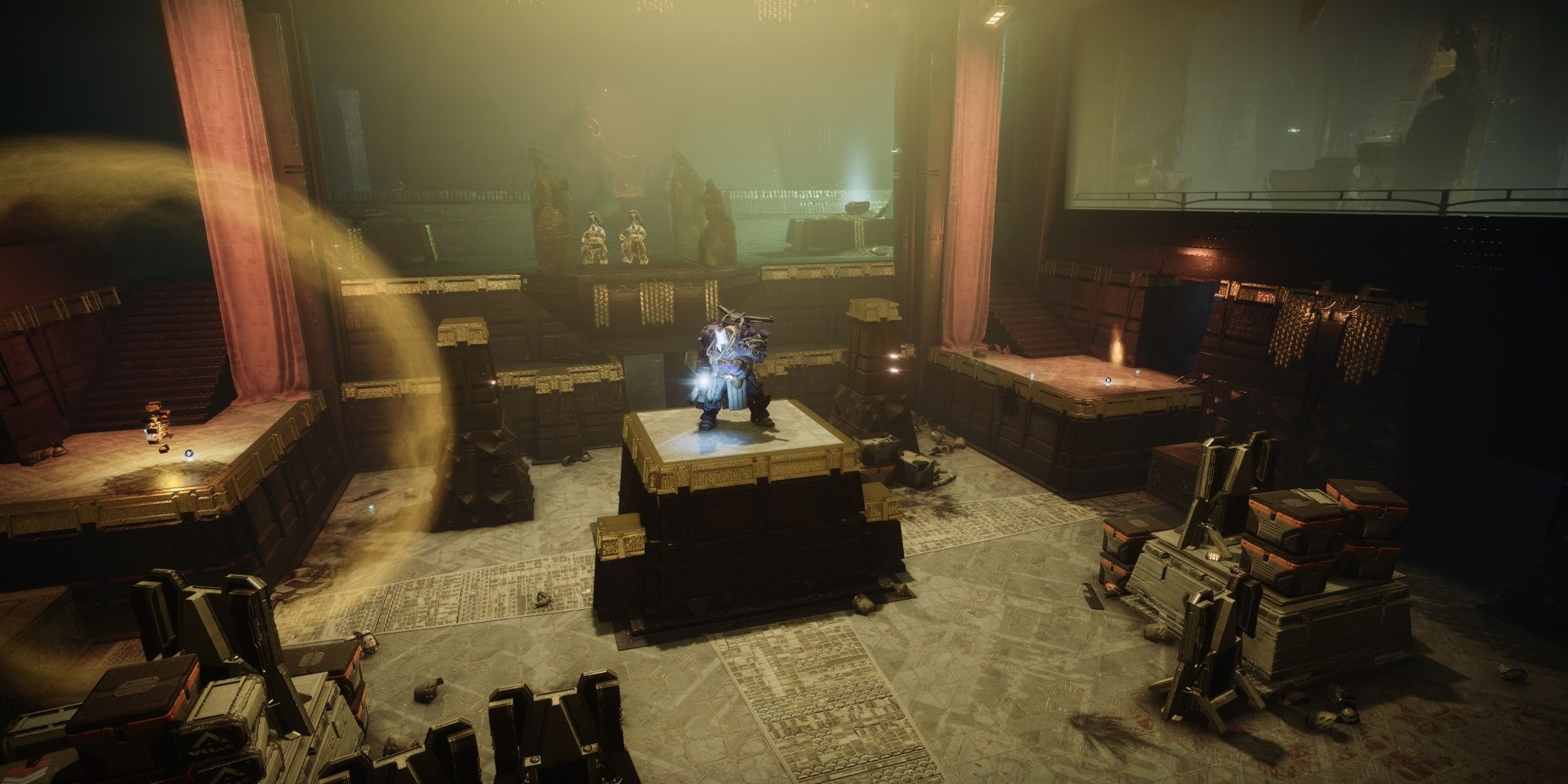 Boss Arena Enemies
giant boss
gladiator
war beast
Phalanx
Scion
legionary
Upon entering the room, you will soon be greeted by the Colossus boss. Cling to the entrance for cover. There are Phalanx on either side of the arena and two Scions at the very back. Snipe the Sion as soon as possible and get ready for the War Beasts to knock back your position. Eliminate them with grenades and then focus on the boss. Arc Threat attacks this boss like a truck, so you'll only want to damage it when the boss isn't actively firing cannons.
Doing some damage to the boss causes it to retreat to the back of the room, spawning more mobs near its location. This is a great time to pop your super and kill extra. If your build has great DPS, you can kill the boss right here and end the run.. Those chasing solo flawless clears may want to take this part slowly. There are no champions in this part, so give the boss everything you have. When all enemies are dead, open the chest near the back of the arena to finish the run.
Next: The Complete Guide to Destiny 2: Strand