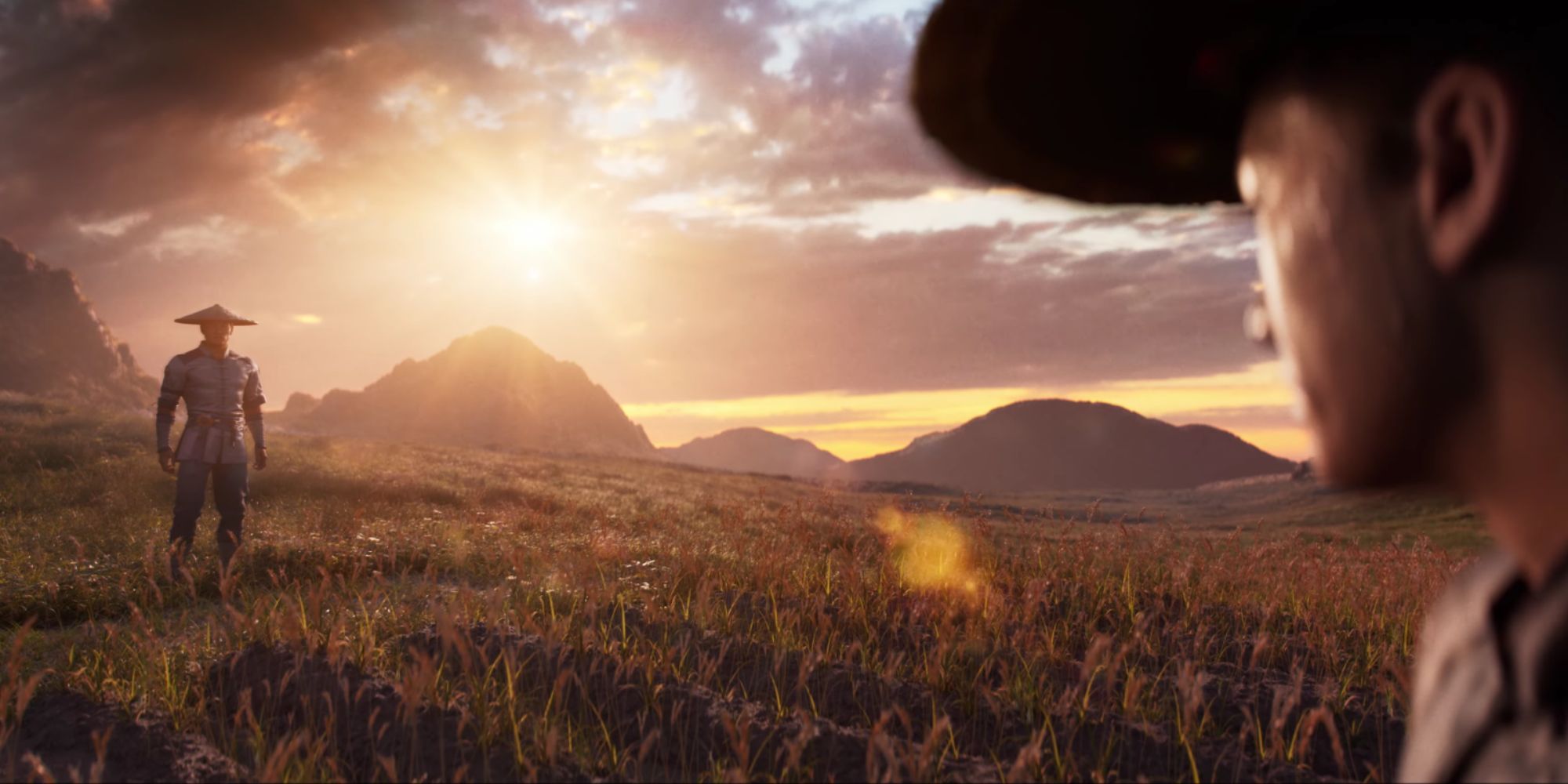 Mortal Kombat fans are a bit confused about the specific identities of the characters shown in the Mortal Kombat 1 reveal trailer, especially with regards to Kung Lao, Sub-Zero, and Scorpion.
After years of speculation and teasing, you'd think that when NetherRealm Studios finally revealed that their next game would be Mortal Kombat 1, it would answer all the questions fans had for years. That must be wrong, as the reveal trailer for the next Mortal Kombat revealed it was a timeline reset that not only changed everyone's personalities, but also rejuvenated most of them.
RELATED: Time for Mortal Kombat 1 and the Multiverse Saga are already annoying
This has created a fair amount of confusion about who each character actually is. It all starts in one of the first scenes shown in the trailer. It shows Raiden waking up and walking into a field. Considering how Mortal Kombat 11's Aftermath DLC ended with Liu Kang talking to the Great Kung Lao, many thought this was him and had no idea that he actually had to be a human Raiden, considering how young he looked.
Twitter user TheSpineRip even had to post a picture that made it clear it was Raiden. The scene with Kung Lao is actually Raiden and Kung Lao. Not the great Kung Lao," he posted, revealing a picture that appeared in the intro shot. Judging by the comments below the post, many people didn't recognize that this was supposedly a Raiden, but the hat, the lightning from afar, and Shinnok's amulet were all human Raiden. Clearly.
This confusion also applies to Kung Lao. Because it's not clear what we currently know. Or if you mean Great Kung Lao. The website only refers to him as Kung Lao, so we have no clue right now, but a lot of the confusion right now comes from the identities of the first two characters we see.
Raiden and Kung Lao are the main sources of confusion (Liu Kang, Mileena, and Kitana are pretty obvious thankfully), but it also carries over to Scorpion and Sub-Zero, who are much younger than we've seen before. However, confusion has at least a positive side. It's a fan theory.
One interesting theory comes from Twitter user RealmKast., noted that both Scorpion and Sub-Zero have the Lin Kuei emblem on their chests. They theorized that this version of Scorpion could actually be Takeda (Scorpion's son from Mortal Kombat X), which would be an interesting twist.
Another popular discussion point right now is the identity of Sub-Zero seen in the trailer. We know he's a Sub-Zero, but there are two of them in the Mortal Kombat canon: Bi-Han and Kuai Liang. Twitter user Scotia834 points out that Sub-Zero looks older. No more scarring than Scorpion here. This implies that he is the first Sub-Zero, Bi-Han.
Next: Star Fox Adventures already needs a remaster on Nintendo Switch