During Tears of the Kingdom's tutorial on the Great Sky Island, you will meet the Forge Construct and learn about the foundry where Zonaite can be exchanged for Zonai Charges and Crystallized Charges. At the time, I didn't really understand what that stuff was. I decided to figure it out later and went back to my adventures. I completely forgot about the foundry for the next 10 hours as I took in the sights across Hyrule. It only occurred to me when I started seeing the amazing machines everyone was making with Ultrahand, and realized that I needed more battery charges to build my own flamethrower bomb dropping flying machine with laser-guided missiles. I didn't know it at the time, but meeting the Forge Construct on Great Sky Island was the start of one of the trickiest resource grinds I've ever seen.
RELATED: Anyone else getting burned out by Zelda's Zonaite Grind?
You need a lot of Zonaite to increase the energy cell's charge. Zonaite can be found all over Depths, so if you want to run the Zonai machine for more than a few seconds, you'll be spending a ton of time searching for Zonaite deposits to smash open in the dark. The process of upgrading Energy Cells is too complex and confusing. The important points are:
Collect Zonaite while exploring the depths
Exchange Zonaite for Crystallized Charge at the foundry at a ratio of 3:1.
Exchange Crystallized Charges for Energy Wells at the Crystal Refinery at a ratio of 100:1.
Purchase 3 Energy Wells to fully charge your Energy Cell battery once.
900 Zonaite per upgrade if you don't want to do the math. Looking at this as a whole, a single node will drop 2-3 Zonaites, and you'll typically find nodes in clusters of 4-5. More math is 60 clusters for every upgrade assuming max yield of all nodes and max nodes for each cluster. With 10 battery charges, the people I saw spent more time cultivating Zonaite than most people would spend playing Tears of the Kingdom from start to finish.
The process is unnecessarily complex. Crystallized Charge vendors and Energy Well vendors are not only separate, but also have limits on the amount of charge that can be purchased at one time. Foundries on Great Sky Island can only sell 10 at a time, others can sell up to 30. You need to find all the foundries in the world to quickly farm Zonite and put them all in one go. You travel between them to buy all the stocks and then wait a random amount of time before you can buy more. There are over 1,000 Zonaite available right now and all Forge Constructs are waiting to restock. I want to fly through the clouds on a rocket-powered bike rather than spend time in the Underdark until I can use my hard-earned resources.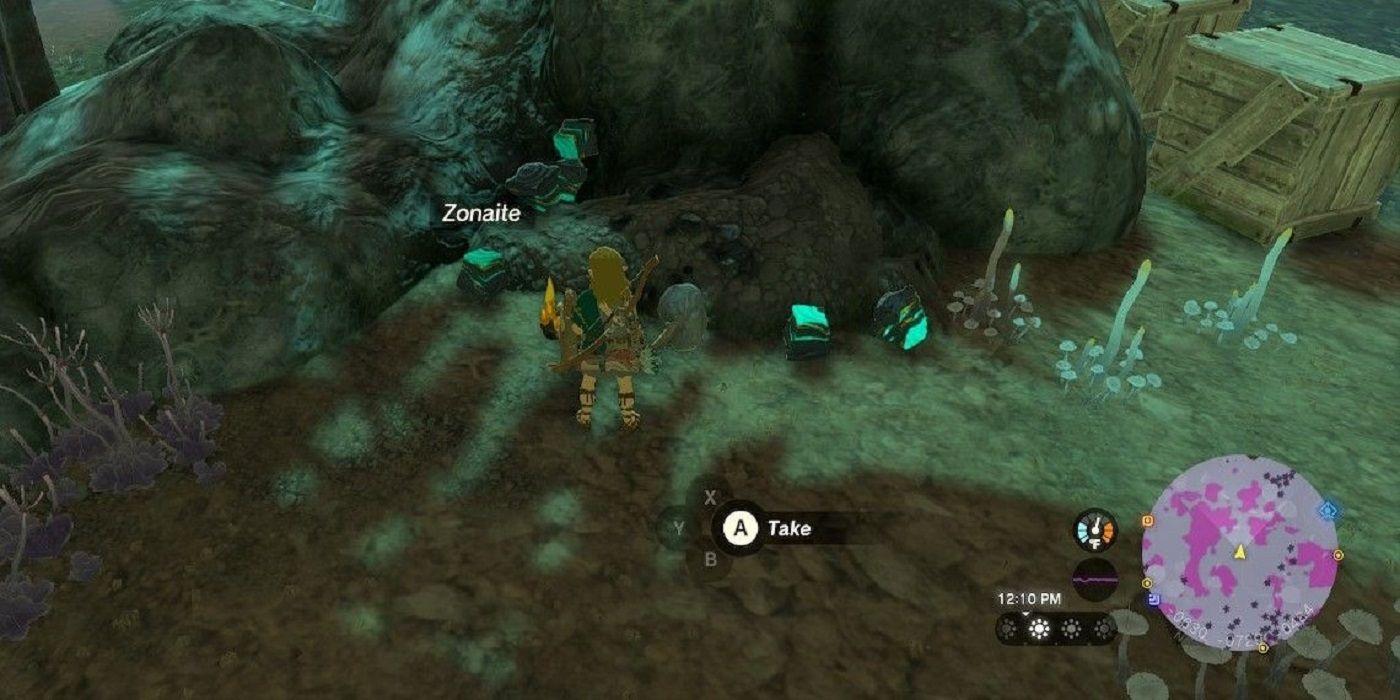 I am not anti-grind by any means. I've spent thousands of hours on Ark, most of my time hitting metal nodes with a pickaxe. I like to build farming stuff and make incremental progress toward big goals. If you're growing Zonaite to get real ingredients to make something with, that would be one thing. But it doesn't feel right to focus all of that work into a single aspect of character progression. This is just a complicated system of grinding XP to upgrade my link's battery health, and it's grinding to dust me.
Open world games always have an optional time sink for players who want to work for the long run, but Tears of the Kingdom has plenty of time even without a Zonaite grind. Breath of the Wild proved that people would put thousands of hours into a game that gave them the freedom to experiment and create, and Tears of the Kingdom leaned into so many more aspects with Ultrahand. People will be playing this game for the next 10 years because it gives you endless opportunities to create your own fun.
Even if you're not motivated by creative features, there are 152 shrines to complete, 900 korok seeds to find, 58 wells, 400 caves with 400 Bubbul Frogs, and tons of secrets to uncover throughout Hyrule. The Zonaite grind is an unnecessary layer of padding for Tears of the Kingdom, and a frustratingly large barrier to what I really want to do: committing airborne war crimes against Zora. Those fishy monsters will someday feel my explosive wrath, unless I die of black lung disease while working in the mines.
Next: Tears of the Realm feels a lot more gated than BOTW.