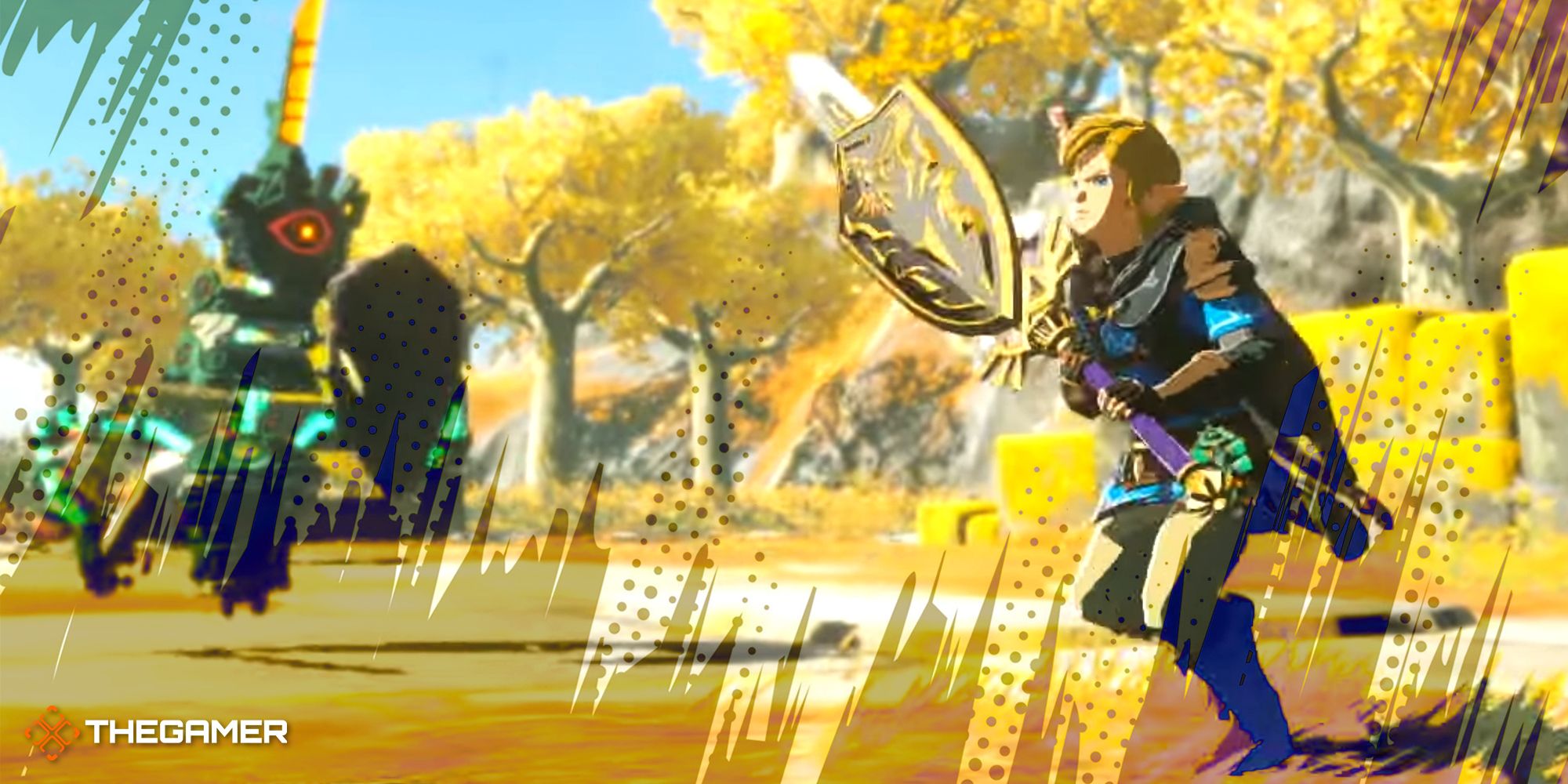 The Legend of Zelda: Tears of the Realm has released its third and final trailer ahead of release next month, providing tantalizing clues about a Breath of the Wild sequel. Not only did we get to see Ganondorf in all its glory, but we got to see an expanded selection of new items that Link can create using his new fusion powers.
In case you missed last month's gameplay reveal, Link can take two objects and fuse them together to create an entirely new weapon. The example we saw last month was a bit lousy (you can't make a rock tied to a stick look all that impressive), but today's trailer showed off a truly innovative creation: a sword and fused shield. And it's not just a sword, it's a two-handed sword!
RELATED: If we can't play Zelda in Tears of the Realm, we'll riot
You may wonder what's the use of tying a sword to a shield. To be fair, it looks like you've just removed your defensive weapon to create a deformed club. However, as you can see in the trailer below, Link can actually use this abominable weapon to parry the attack. This gives Link all the benefits of a shield while retaining the reach advantage of a two-handed weapon.
It's not the only new weapon revealed in the trailer. Later we see Link preparing some sort of new arrow and riding his horse. It looks like it will burst, but there is no way to know without seeing what materials went into making the arrow.
And we also got to see the new vehicles Link can create using his fusion abilities. Last month we saw Link build a ship, but today's trailer sees him at the wheel of a giant tank. Most are just giant stone cubes on a wheeled chassis, but you can still see the two arms firing out from the sides of the vehicle and Link controlling the monster from the top.
The new fusion weapons are all great, but they're nothing without a new challenge to wield. Tears of the Kingdom looks like it'll give those in spades what fans believe to be traditional Zelda-style dungeons. At one point we see Link falling (or perhaps gliding in a squirrel suit) down a laser-lined tunnel, while at another scene we see a giant golem stalking a wall. The idea here is that this subterranean section heralds the return of classic dungeons full of puzzles and traps. It's still too early to say for sure.
Next: The Legend of Zelda: Tears of the Realm Goes Beyond