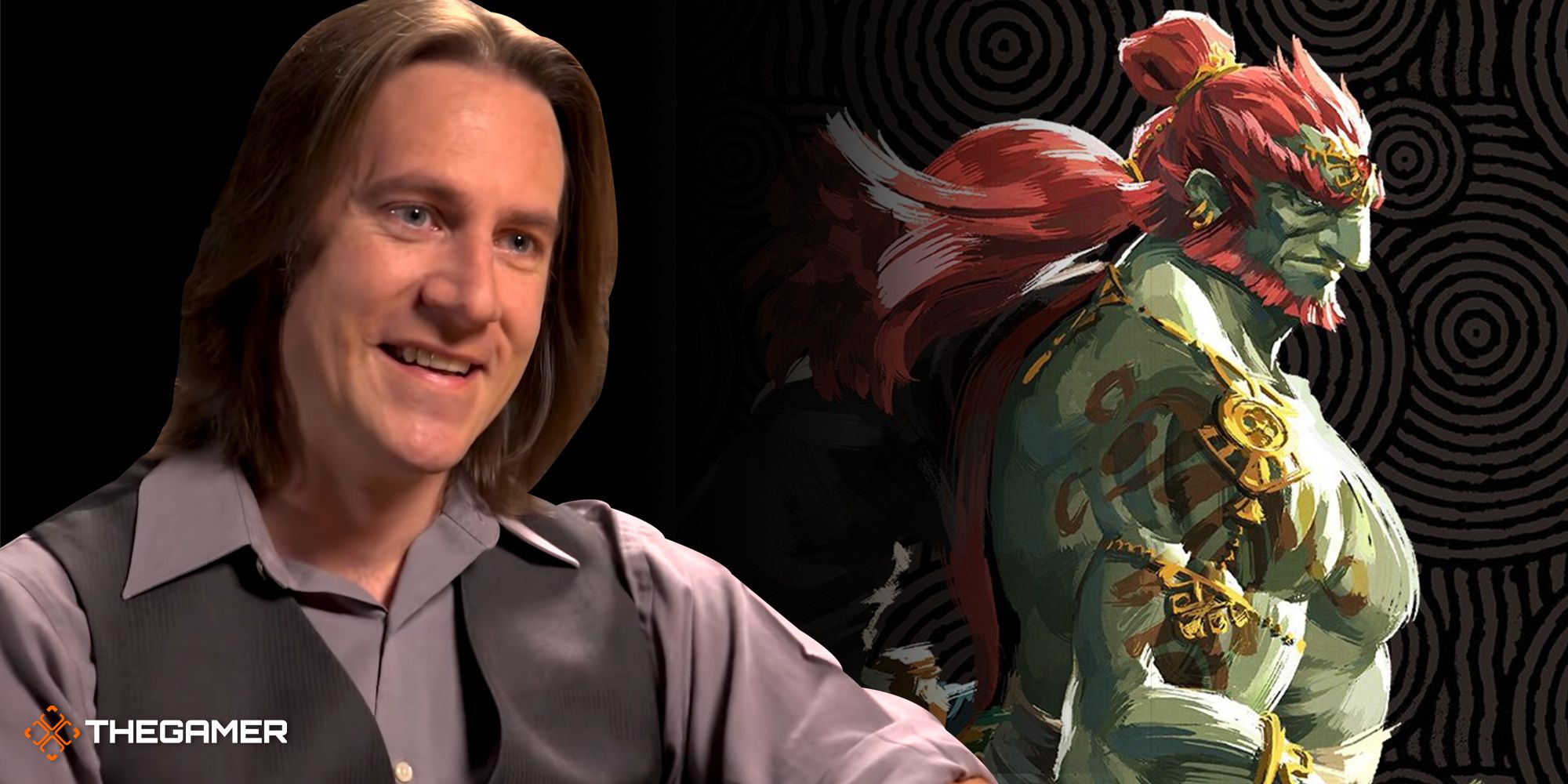 Those of you who watched the third and final trailer for The Legend of Zelda: Tears of the Realm yesterday may have heard a familiar voice when Ganondorf made his appearance. That's because the man who voiced the Zelda villain is Matthew Mercer, the man of a thousand voices.
"I'm so excited to finally voice Ganondorf in The Legend of Zelda: Tears of the Realm, as I just got my green light from Nintendo." wrote mercer Right after the trailer dropped yesterday. "It is a tremendous honor to have thrown myself into doing justice."
RELATED: If we can't play Zelda in Tears of the Realm, we'll riot
Even if you don't know his name, you've almost certainly heard of Matthew Mercer. He's appeared in so many anime and video games that his IMDB will scroll until his fingers tire, but to list just a few: Midnight Suns' male protagonist, Overwatch 2's Cassidy, Edgerunners' Falco, Attack on Titan's Levi, and Goro. Featuring Majima from Yakuza: Like a Dragon, Hunter Touchdown from No More Heroes III, The Last of Us Part II, Star Wars Jedi: Fallen Order, Final Fantasy 7 Remake, Red Dead Redemption 2, and dozens of more random voices.
While this isn't the first time Mercer has played Ganondorf, he said, "I've been a huge Legend of Zelda fan since I was a kid, and Ganondorf was one of my favorite antagonists." he wrote"To the point where I portrayed this green-skinned menace on my web series ten years ago!"
Matt seems to be aware of the "weight of the expectations" of taking on such a big role, and he wants to "proud" his fans by playing the "bad guy." We'll be hearing more of Mercer's sultry notes when the ultra-sexy Ganon debuts in Tears of the Kingdom, coming to Switch on May 12th.
Eagle-eyed fans pointed out that Link seems to be doing a lot of caving in yesterday's trailer. This has led some to believe that Tears of the Kingdom will bring the franchise back to its roots, at least in terms of dungeon crawling. There weren't many dungeons that featured crosshairs blocking Link's path, but a giant golem walking out of a wall seems like a no-brainer.
Some of the subterranean locations featured in yesterday's trailer looked dark and damp, so Nintendo confirmed on the official Tears of the Kingdom website that Link will be diving into "dank caves" in his upcoming adventure.
Next: The Legend of Zelda: Tears of the Realm Goes Beyond