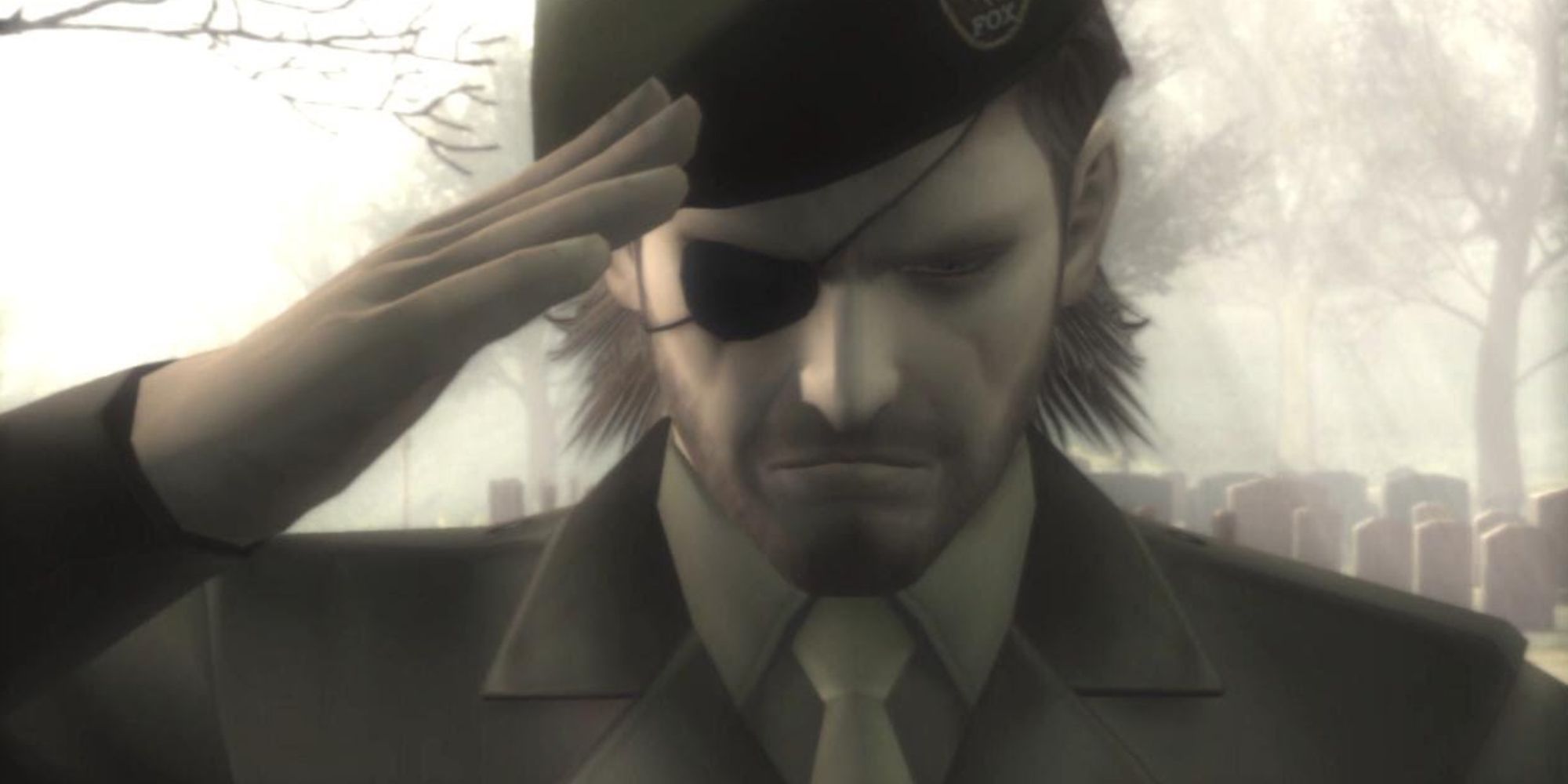 This article covers the developing story. We'll be adding more information as it becomes available, so keep checking back.
Voice actress and singer Donna Burke, who has worked on the Metal Gear Solid series since Peace Walker, shared an image adding evidence to rumors of a Snake Eater remake.
One of the biggest rumors over the past few years is that Konami is currently working on a remake of Metal Gear Solid 3: Snake Eater, with some reports implying that Virtuos Studios is the lead developer. This has been backed up many times in the past to the point where it's basically become an open secret, but Donna Burke's recent Twitter post fueled it even more.
RELATED: Hi-Fi Rush Is Metal Gear Rising Alongside Persona's Ryuji
On Twitter, Burke shared an image of himself holding a folder with the words Snake Eater on it, saying "recording in progress." She initially stated that Burke's folder was clearly a reference to Metal Gear Solid and that she would sing on the session herself, but it seemed like she could record anything it was. Beyond their affiliation with the series, they have ties to Snake Eater.
That was until zxSOLIDxSNAKEzx discovered incontrovertible evidence that Burke was actually recording for a Snake Eater remake. If you zoom in on the lyric sheet found in Burke's other Twitter posts, you'll immediately see the lyrics for Snake Eater's title subject. It's on the page.
Next: It would be surprisingly easy for the Mega Man Battle Network Legacy Collection to break sales records.