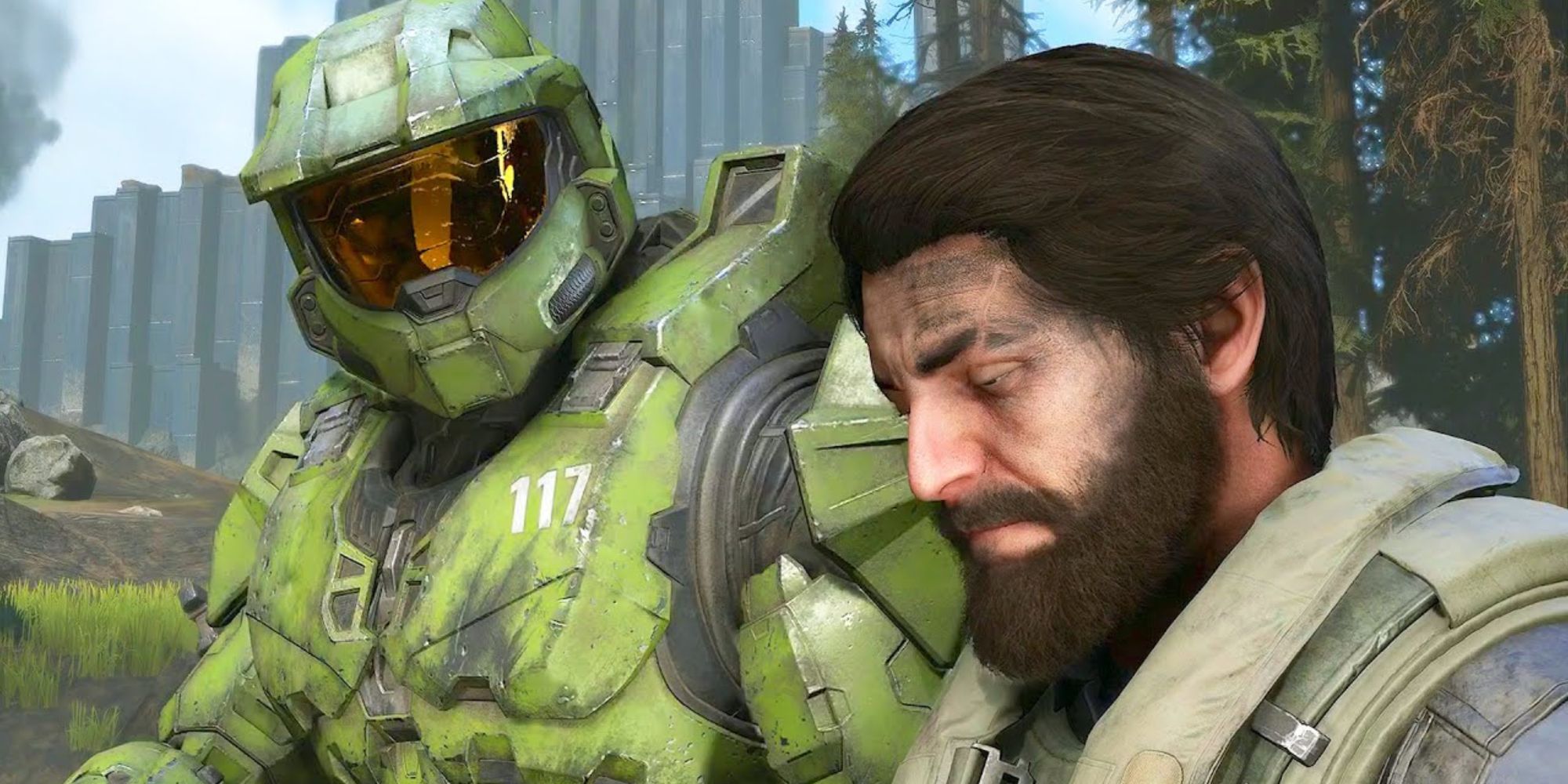 Microsoft has lost another longtime Halo developer, Frank O'Connor seemingly leaving the company. This comes shortly after Microsoft lost Joseph Staten and adds to an already long list of Halo veterans leaving both the series and the company amidst Infinite's troubled ongoing development.
O'Connor has been involved with the Halo series since 2004, most recently as Creative Director for the franchise. This news comes from his LinkedIn and has yet to be officially confirmed, but his profile now lists him as leaving Microsoft and 343 Industries to work for a new private company.
RELATED: Does anyone feel like they're wasting their time playing multiplayer games?
The development was spotted by Windows Central, which reports that O'Connor's LinkedIn account was updated in March to state that his job at Microsoft is ending this month, which appears to have been offered a new position at another company. It is unknown what kind of activities he will do in the future, but it seems that he will keep the title of franchise creative director. Which franchise it is remains to be seen.
O'Connor wasn't the Bungie employee who left Halo to create Destiny. Instead, he remained at Microsoft and joined 343 Industries. He has also been involved in several games and the recent Halo TV series.
Joseph Staten took part in the first three Halo games before leaving with his Bungie mates. However, he returned to work on Halo in 2020 to help launch Infinite after missing its planned Xbox Series X/S launch date release. He's leaving just months after leaving 343 Industries to work with Microsoft amid massive layoffs, another big blow from Halo Infinite.
We don't know why two of the developers left. But even though we'll never know why, it's safe to say things aren't looking good right now. Even ignoring the negative fan reaction to the Halo shows, Halo Infinite is a problem in itself. Of course, things are getting better lately, but the overall sentiment in the community is that Infinite hasn't lived up to its hype.
To make matters worse, 343 has lost a lot of talent over the past year. Tom French, Bonnie Ross, David Berger, Jerry Hook – these are just a few of the big names leaving 343 behind after Halo Infinite's release. Many believe this to be more than a coincidence, suggesting creative differences or the stress of staying in a live service are contributing to the departure.
Next: Tears of the Realm looks a lot less lonely than Breath of the Wild.