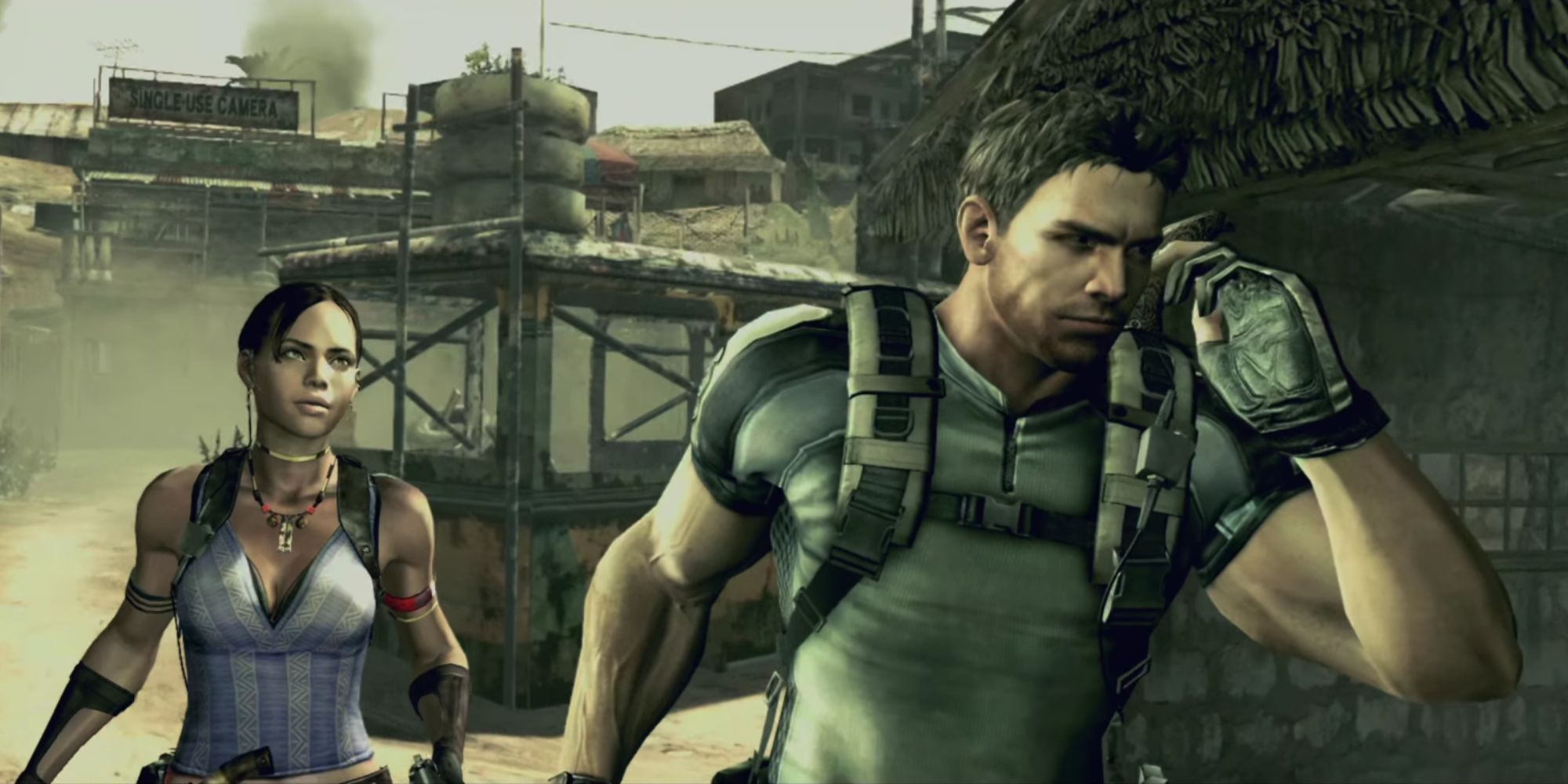 Resident Evil fans are debating what they'd like to see in a potential remake of the series' controversial fifth entry, including a playable Sheva, a prologue to Lost Nightmares, and more.
Things seemed a little shaky after Resident Evil 3's disappointing remake, but the Resident Evil 2 and Resident Evil 4 remakes undoubtedly proved that Capcom's game could be better the second time around. Now that the Resident Evil 4 remake is on hold, fans are looking to the future and discussing what they want to see when Capcom eventually remakes one of the series' most controversial entries, Resident Evil 5.
RELATED: Underground Lab is the most alien Resident Evil 4 ever.
Capcom has yet to confirm that a remake of the fifth game is in development (although they did state it pretty explicitly during the final hours of Resident Evil 4), but that hasn't stopped fans from amassing a few wishlists. On the Resident Evil subreddit, redditor SavagePhantoms90 started a thread asking others what they think should be included in the remake.
In the case of Sheva, we have a few other suggestions on how to implement her. Redditor SimonShepard suggests she should be playable from the start of the game and players should be able to swap between her and Chris on the fly, similar to Resident Evil 0. Another important request from Sheva is that she has her aiming shoulder and oh my god I didn't realize how much this was needed until now.
Speaking of characters, another common request in the thread is that Jill should play a much bigger role in the remake than she does in the original game. This is a fair comment considering Jill is actually only present in a few cutscenes and the Lost Nightmares DLC. Having said that, it might not be such an obvious choice considering how Separate Ways was handled in Resident Evil 4's remake, but several comments suggest that The Lost Nightmare should be baked into the main game.
Of course, there are more silly suggestions in the mix. One popular answer in the thread is that the game should keep the infamous "Gimme an egg" line played when one player asks another for an egg. This probably wasn't intended by Capcom, but the Resident Evil 4 remake leans quite a bit towards memes, so we could see this turning into a joke.
Speaking of Resident Evil jokes, the prevailing opinion in the thread is that Chris' infamous boulder punch (which has been referenced numerous times throughout the current series) should be kept in the game. It makes no sense, but everyone agrees it's too iconic to be cut from the remake.
Next: Nobody expands like Hearthstone.