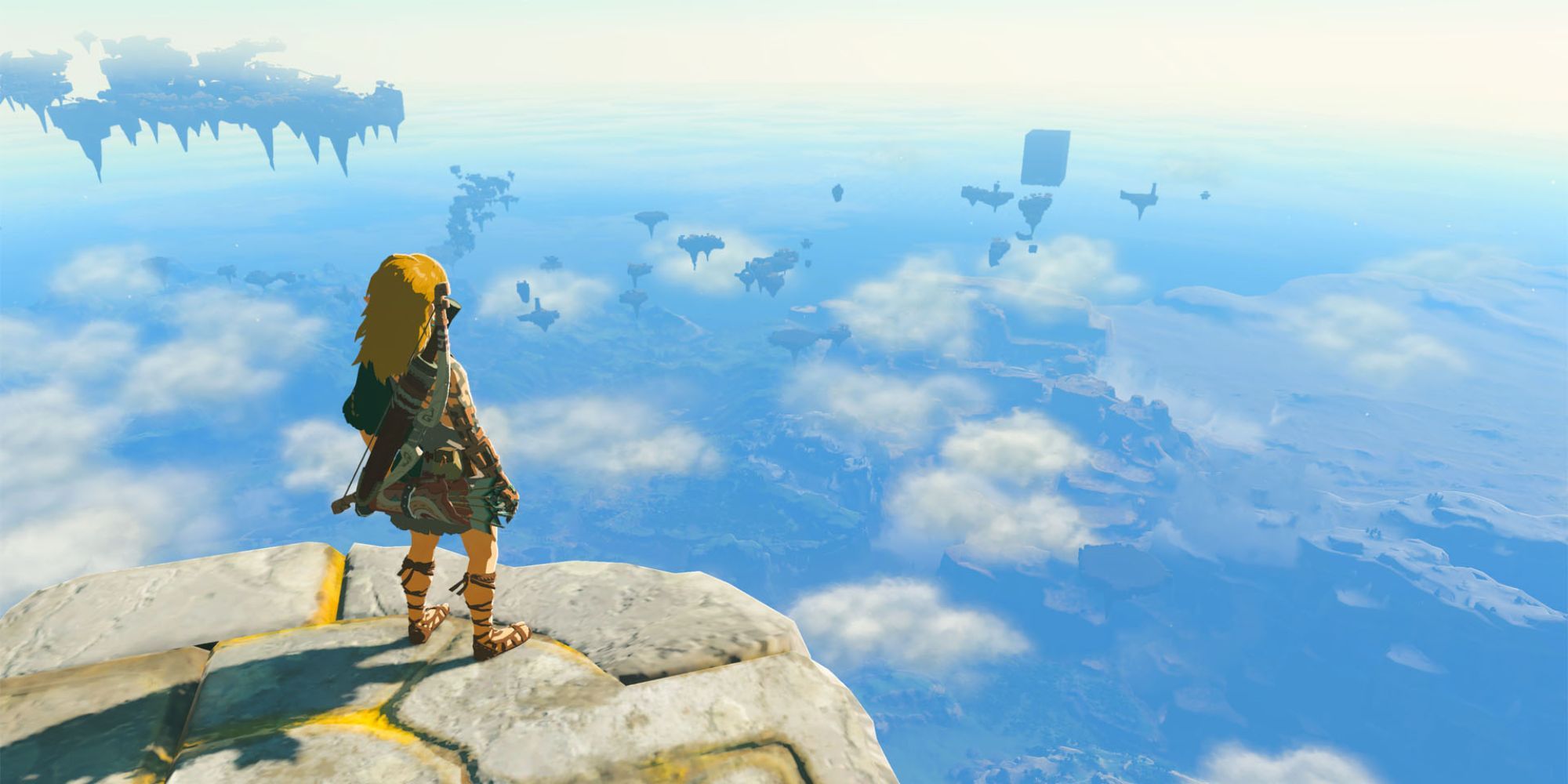 The Legend of Zelda: Tears of the Realm is now less than a month away. Creating a sequel to a game that changed the standard for open-world gaming is not an easy task, but if there is one company that can do it, it's Nintendo. Based on what we saw in the trailer, Tears of the Kingdom features the same map as Breath of the Wild, but a lot has changed in Hyrule.
Fans have been trying to figure out what's going on. There are theories about time travel, the recent status of old characters, and the game's dungeons. But by far the biggest mystery is the island floating above the mainland. Nintendo has been coy about them, but a resultant leak has revealed that Link will begin his adventures on one of these islands.
RELATED: Nobody Makes Trailers Like The Legend of Zelda
This led fans who played Breath of the Wild to discuss where to land for the first time after jumping off the island. In BotW, Link is free to go absolutely anywhere after awakening, including directly confronting Calamity Ganon. We can only assume that TotK will do the same, allowing us to revisit some of our favorite places from previous games.
"I want to know if they did something about The Forgotten Temple," ThePotatoOfTime told ThePotatoOfTime. "The place really appeals to me for some reason."
SSJAncientBeing said, "From what we've seen, it seems there's more than a few elements to Skyward Sword. It seems natural that the temple is the focal point."
HylianTomOnReddit noted, "I'm going to retrace the steps I took on BotW." "I'll go down to Proxim Bridge, past Dueling Peaks, past the stables, and onto Kakariko. I'll visit Kakariko with Impa (I think she can give me some good tips). Check out Clary's armor shop if it's still open. "
There were many comments saying they wanted to go directly to Taeri Village. In Breath of the Wild, Tarrey Town is part of a long quest with multiple objectives. Link is given several tasks to set up and develop entire towns and communities. It's understandable that players want to go back and check out the towns they helped build.
One of the new features fans will want to experiment with in Tears of the Kingdom is the Fusion system. Link can combine two separate weapons and fuse them into a different weapon with the characteristics of both. The trailer revealed Link crafting elemental arrows and incredibly long spears. In the latest trailer, we saw the longsword fuse with the shield to give him the ability to block.
Next: If you can't play Zelda in Tears Of The Kingdom, We Riot