I'm playing Pokemon Stadium again on the Nintendo Switch Online, and it's funny now when I think about how innovative it was back then. This was the first time I saw a full motion 3D version of the original 151. To my 9-year-old, it was the pinnacle of video game graphics. The Transfer Pak feature, which allowed you to bring your own Pokemon into the game and play Red and Blue on your TV, was a technological marvel for young Pokemon fans. This was the Nintendo Switch of our time.
It was a great time to walk down memory lane, but it goes without saying that Pokemon moved considerably beyond what Pokemon Stadium has to offer. It was a cinematic battle simulator for its time, but in retrospect it feels pretty meager for a full-priced game. For example, there is no story mode and there are 4 cups that can only be competed on by a support team of 3 people.
There were some nice bonus features, but the actual combat wasn't as impressive as I remembered. Each Pokémon is still on its side of the arena, even when attacking other Pokémon. You rarely see competitors in the same scene, and they don't really touch each other. The animations here are much flashier than Red and Blue's Pokemon battles, but they don't have the energy or action you'd find in real Pokemon battles.
RELATED: Pokemon Smash Or Pass: Galar and Hisui Editions
Some will make exceptions to this, but the Pokemon battles at Pokemon Stadium aren't too different from Scarlett and Violet's Pokemon battles. Pokémon are still lifeless and freeze on either side of the arena waiting for their turn to act. Today there is more camera movement and particle effects than there was back then, but the action doesn't look any different. How hard is it to get a Pokemon to actually tackle another Pokemon? Obviously not possible.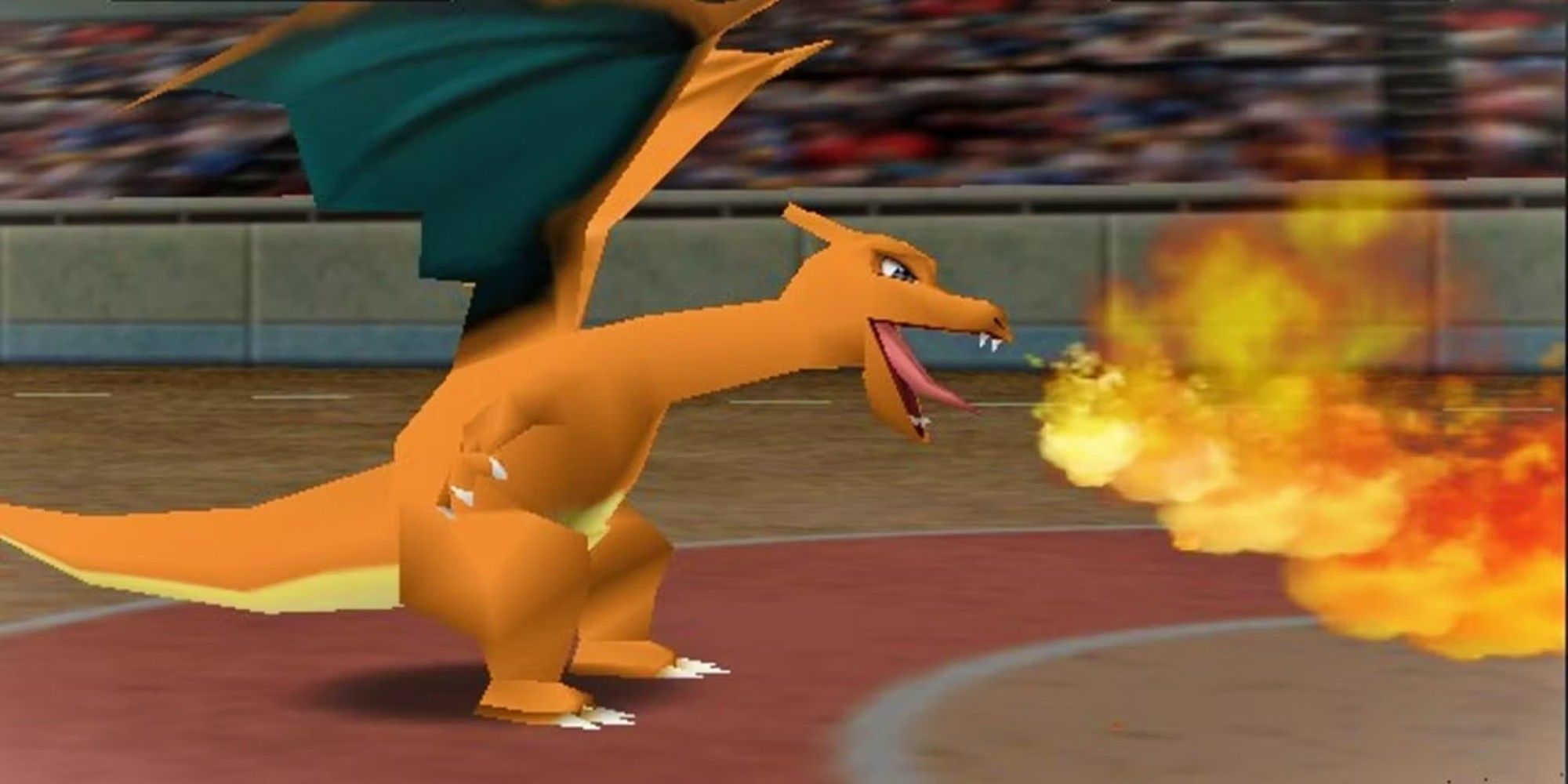 New Pokemon Snap does an amazing job of updating and modernizing Pokemon Snap, and we believe that New Pokemon Stadium can do the same. I'd like to see a leap in realism from Scarlet and Violet to a new Pokemon arena that matches Red and Blue's leap to the original. Pokémon must move and react to changes in the arena. Just like in the anime, you have to run, jump and dodge attacks. And I'd love to see Pikachu hit the little hippo right in the mouth when he uses Iron Tail on Slowpoke.
And please don't tell me that Pokken is also the game I'm looking for. Pokken has a lot of great Pokemon fighting action, but Pokken fighting is different from Pokemon fighting. If you're fighting a real Pokémon battle like Pokken, you'll run out of PP in 4 seconds. I love watching Lucario drop a flying elbow on Gengar, but I'd love to see a video game version of Pokemon Battles in anime.
Since it's embarrassing not to mention everyone's favorite part of Pokemon Stadium, I'll also mention the possibility of new mini-games you might have in the sequel. The original Pokemon Stadium has 9 minigames and they are all perfect. I still dream about how delicious the sushi looked at the Lickitung game, and until now the song Clefairy always runs through my head, and I ruined my friendship with Rattata races. Everyone loved those mini-games, and 20 years later there's still no Pokemon version of Mario Party? Be talkative.
This is a prime property for Bandai Namco, Koei Tecmo or even Capcom. The roster will be limited by need, but if that's all we can get we'll be happy with the original 151 again. With a focus on realistic combat and some fleshed-out minigames, New Pokemon Stadium scored Game of the Year all over.
Next: I miss Galar's Stadium